How to Create Amazing Articles Even If You Suck at Writing
Home » Blog » Content Marketing » How to Create Amazing Articles Even If You Suck at Writing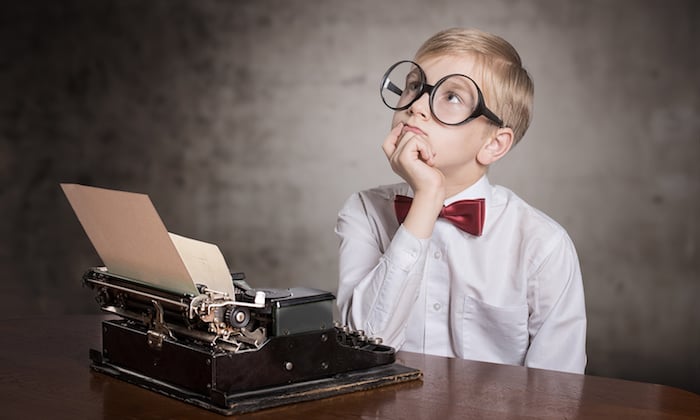 If you read any of my blogs, you'll know that I write a lot about writing
Why? What's the big deal? Why am I obsessed with this topic?
On the personal side, I write about writing because, well, I really enjoy the topic.
There's another reason. When it comes to sucking at writing, I'm right there with you!
I used to suck at writing, big time! So I understand the struggle. However, I had a lot of help to improve my writing and blogging skills and I want to pay it forward to help those who had the same struggles I did!
Writing isn't easy. Producing long-form, research-intensive, meaty articles day in and day out can be really tough.
I write about this stuff, because I know where you're coming from, and can lend some support.
Finally, I write about writing because writing is the focus of content marketing.
Content marketing is about written content — words, articles, blogs, etc.
Of course, there's more to content marketing than just blogs, whitepapers, and ebooks. You can achieve content marketing success with social media, infographics, videos, and live video.
But the biggest impact of content marketing happens through this channel — long form blog content.
Take a look at this. The Content Marketing Institute conducts a survey every year to find out the state of the content marketing industry.
In their 2017 B2B survey, CMI asked respondents, "Which content marketing tactics that your organization uses will be most critical to its overall content marketing success in 2017?"
In other words, "what's the most important content marketing tactic?"
The overwhelming response: Blogs.
More than half of the respondents selected blogs as their top tactic for 2017.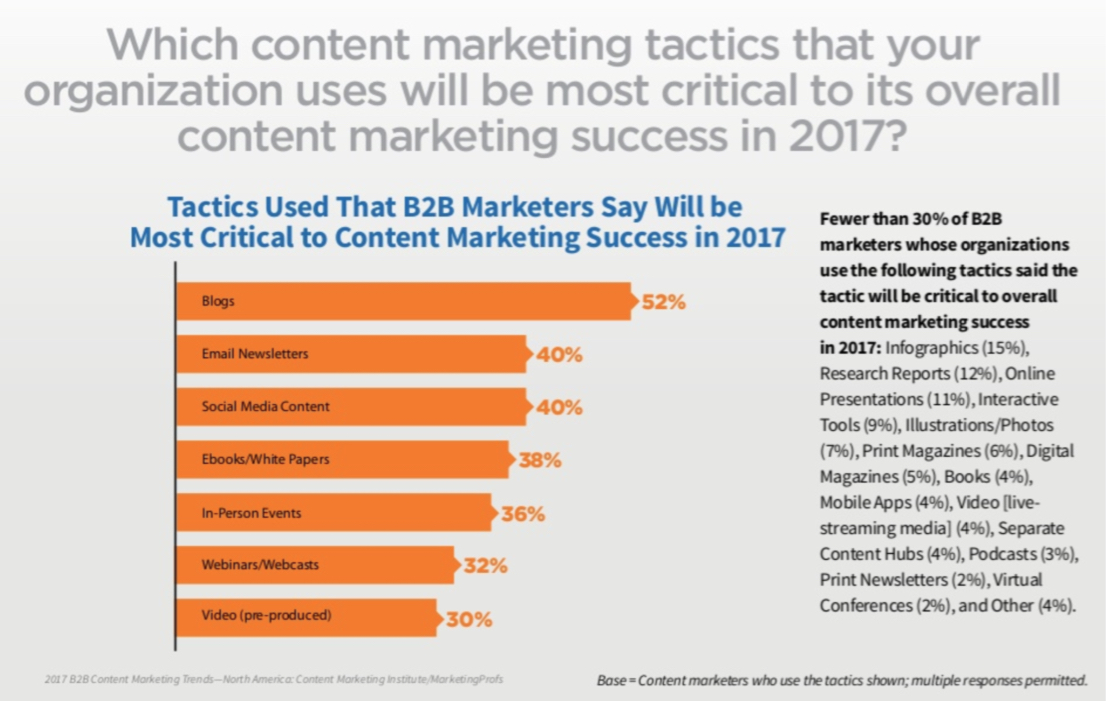 See why it's important?
That's why I spend a lot of time, effort, and resources telling people about writing — how to do it faster, better, and more successfully.
And that's why I wrote this article — to help you improve your writing.
The article is focused on a method of writing long form blog articles. I show you the exact process that I used to improve my own writing, and the process that you can use to do the same.
Regardless of how awful you are at blogging, how horrible of a writer you are, or how limited your knowledge of blogging, I'm determined to help you improve.
Learn how I generated 195,013 visitors a month by writing amazing articles.
Do you suck at writing?
I'm not accusing anyone of being a terrible writer! But I hear a common complaint when it comes to writing.
It goes like this:
I know there are benefits to blogging, but I suck at writing!
I totally understand this.
When I first started my blog, Quick Sprout, my writing sucked. Take a glance at this screenshot of this ten-year-old post on my blog!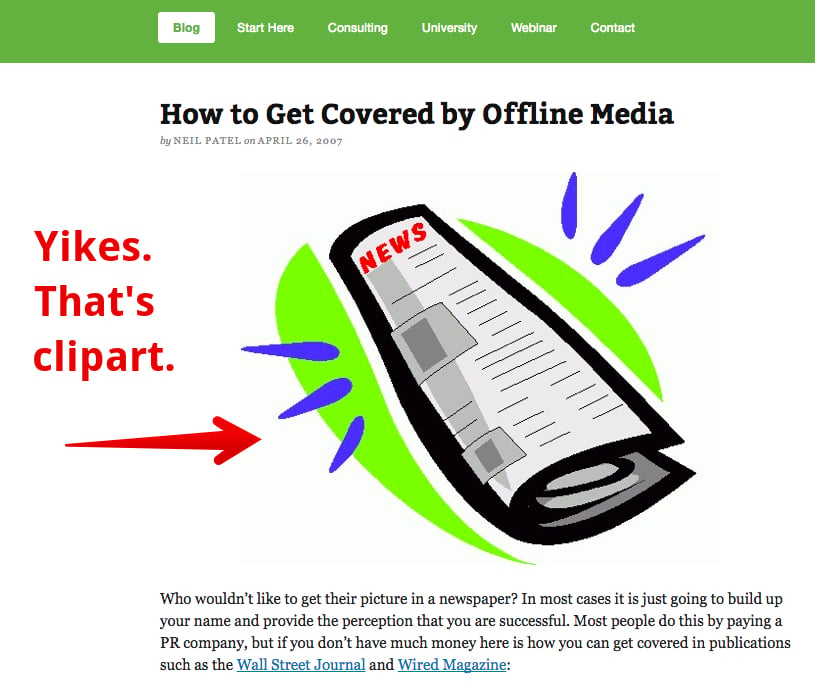 Bloggers fall into three main categories
Some people have an inferiority complex when it comes to writing. They think they're awful, but actually, they're not really that bad.
Some people have the opposite problem. They think they're writing is amazing, but there aren't many people who would agree with them.
Some people are in the middle. They know they're not the world's worst, but they sure aren't the world's best. They know they have room to improve.
Each group of writers can improve. But how?
The most common solution is to outsource the whole deal. One of CMI's content marketing surveys found that 68% of B2Bs chose to outsource their content development!